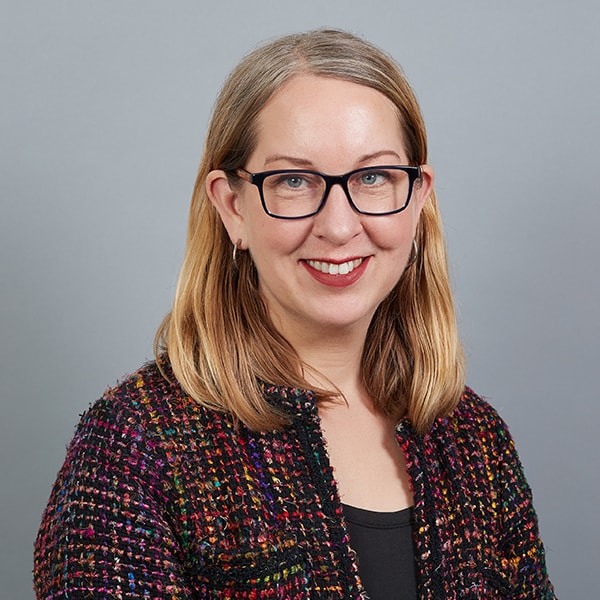 Danica Stitz, DipWSET, Instructor
Danica Stitz is founding partner at beverage consultancy Vintuity where she specializes in marketing, PR and branding for producers, distributors and retailers. She has more than fifteen years of industry experience across marketing/brand building, retail sales (Best Cellars), distributor training and education (The Winebow Group), and premium wine sales (V.O.S. Selections, M.S. Walker). Along the way, she has developed training materials and programs, and conducted hundreds of training sessions for salespeople, consumers and trade alike, helping to boost wine confidence and knowledge, and bring wines to life for customers. At Vintuity, she brings it all together by focusing on 'street-smart' communications and marketing.
Before 'officially' entering the wine industry, she specialized in Greek and Roman Art and Archaeology (MA, NYU Institute of Fine Arts; BA, UC Berkeley) with a focus on Greek drinking vessels and Roman drinking parties in Pompeii. Along with completing the rigorous WSET Diploma in Wine & Spirits (in 2009 at International Wine Center), she also holds the credentials of Certified Specialist of Wine from the Society of Wine Educators and French Wine Society, and is currently co-chairing the Wine Committee of the New York Women's Culinary Alliance.
When not strategizing for her clients, she plays with her energized Sheltie "Katie", listens to vinyl, watercolors and loves to be out on the water (a true Pacific Northwesterner!). And vegetable gardening: Nothing beats cultivating something really tasty from scratch.